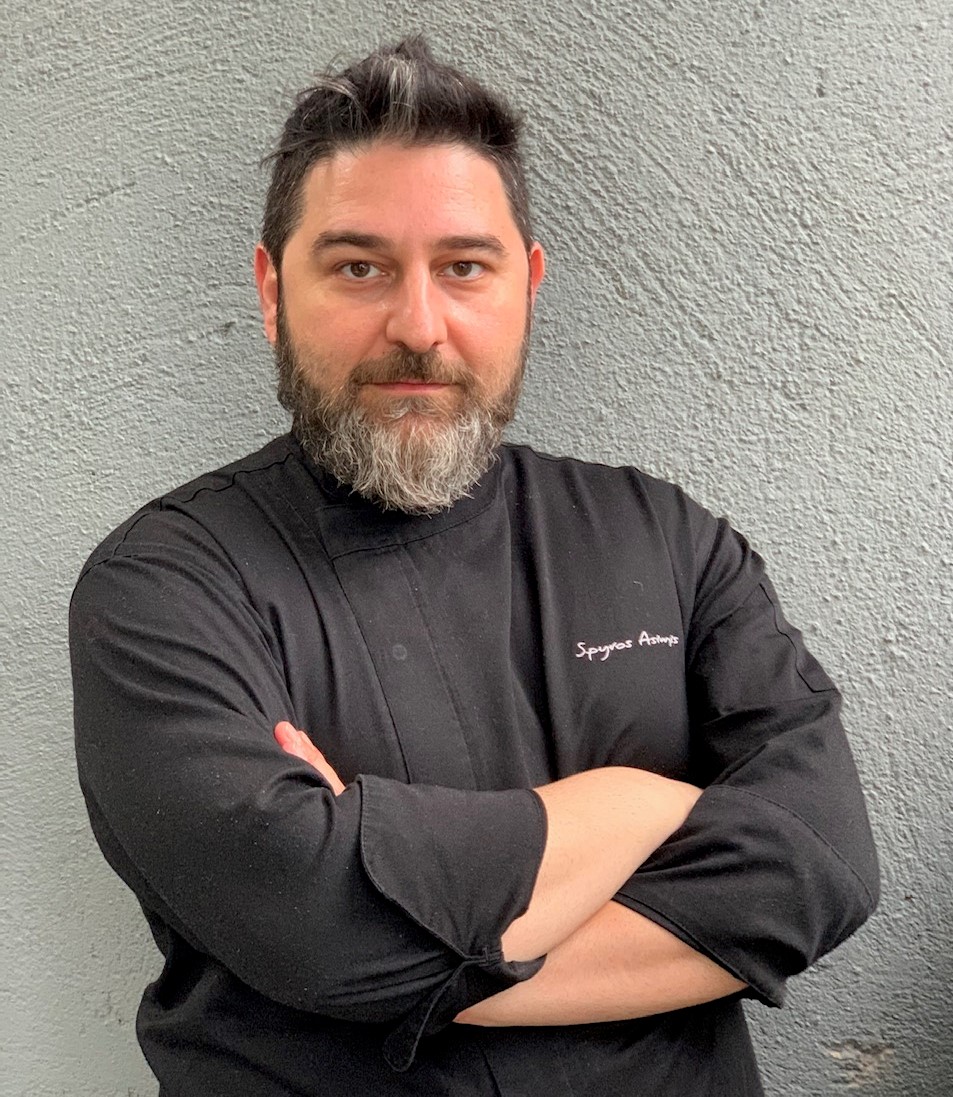 Spyros Asimis was born in 1979 in Santorini. He grew up in a catering environment – his parents had pizza restaurants. At the age of 14 he found himself helping in the family business, so he felt in love with cooking. After learning the secrets of good pizza, he was only 16 when he worked for the first time in a professional restaurant kitchen in Santorini, which had already begun to break its course in international gastronomy.
Shortly after completing his studies on tourism, he was expected to find himself in the restaurant that set his course: he was accepted to work in the kitchen of Beau Brummel, one of Athens' most renowned fine dining restaurants, headed by chef Christophe Clessienne and consulted by chef Guy Martin (Le Grand Vefour – 3 stars Michelin).
Years later he joined the equally famous Ithaki restaurant, where he specialized in fish and seafood, which remain his favorite ingredients.
He enjoys working on Mediterranean and French cuisine and he is constantly updated on new trends, drawing inspiration from the work of the world's top chefs. Inside the kitchen his motto is "with love!" –a phrase he tells often to his team members because he believes that is the only way to get the best result.
He has been awarded for his work in the context of annual reviews by top institutions. This season presents the Mediterranean menu of Mylos Bar Restaurant combining quality Greek cuisine with international culinary trends.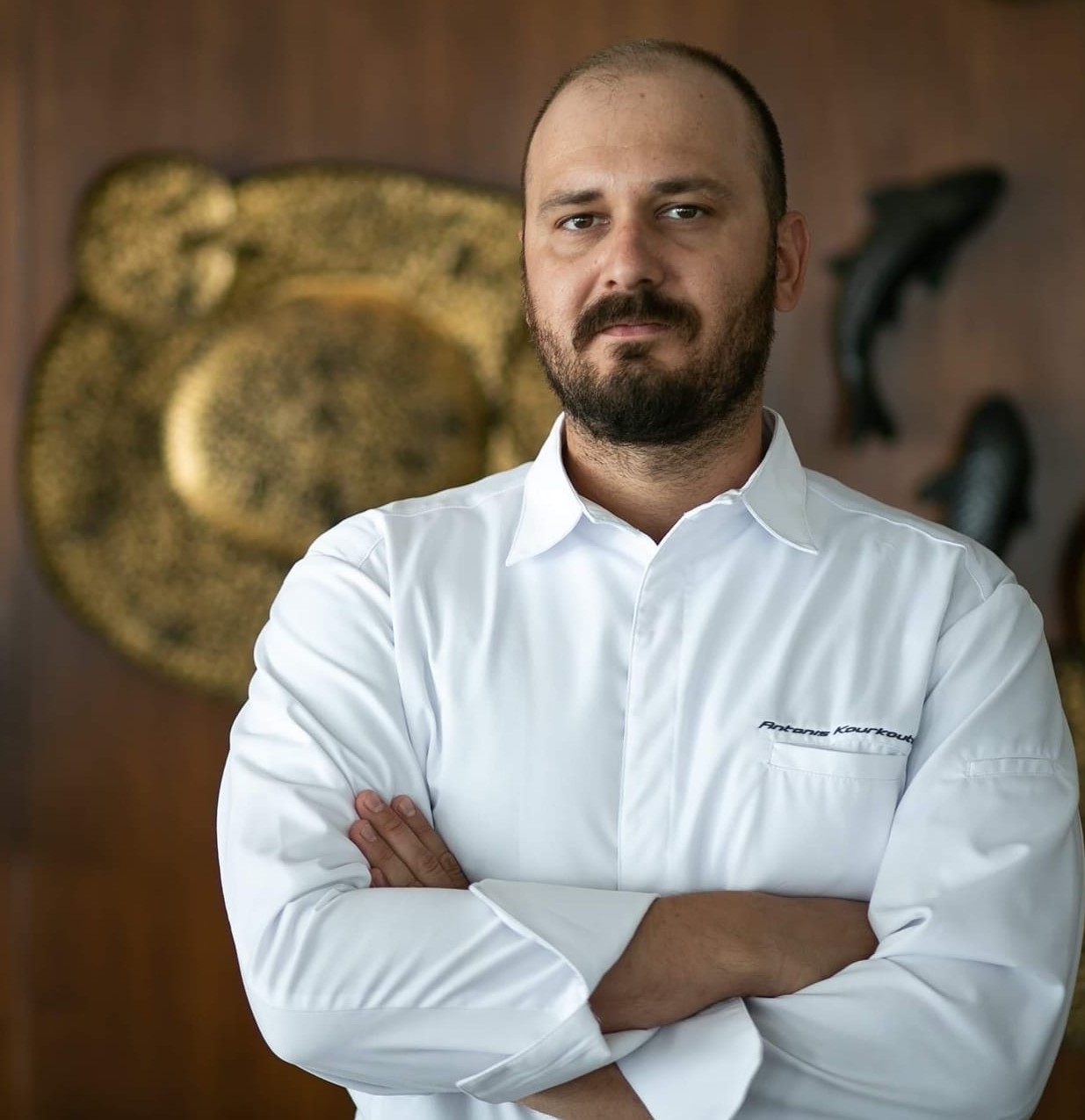 Antonis Kourkoutas was born in 1984 in Athens. His family was involved in catering, but he decided to pursue a career in the field during his teens, when he read interviews of reputed chefs that influenced him. He initially turned to pastry studies but soon dropped out in order to study culinary arts and pursue a master's degree in Food & Beverage Management.
Since then he has begun his journey in professional kitchens, with main stop the famous Ithaca restaurant where he has taken over the Asian Fusion menu. He is inspired by Japanese and Asian cuisine in general, and has been influenced by legendary chefs Rene Redzepi (Noma – Copenhagen) and David Kinch (Manresa – Los Gatos, California).
Greek products, sustainable gastronomy and zerowaste have played an important role in shaping his culinary identity. He enjoys working with seafood, vegetables and fermented Asian products, and he is used to experimenting with innovative dishes in order to provide an unprecedented experience to the customer.
After 17 years in the kitchens, he has adopted Socrates' saying "I know that I know nothing", remaining thirsty for gastronomic explorations. This season presents the Asian Fusion menu at Mylos Bar Restaurant, bringing Santorini a step closer to the Far East.